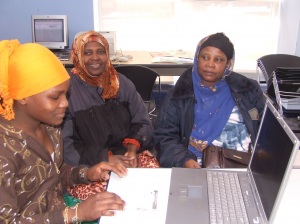 Global Wire Associates is dedicated to high quality customer service.  We are comprised of writers, artists and journalists working together to help other individuals, small businesses and nonprofits see what potentials new media can add to further promote their services, products or causes.  We are available to do in-person meetings, telephone and web conferences conducted in English with language translation whenever possible.
Please Note: We reserve the right to cancel or postpone in-person trainings or consultations based on travel warnings issued by the US Department of State and do not meet OFAC compliance.
For more information about our consultations, government contracting and fee quotes, please contact us.
Give the Gift of Digital Literacy!
Communications
Brand Development
Content Strategy
Media Development
Media For Development
Global Wire Design
Brand Integration
Copy writing
Graphic & Web Design
Interactive Multimedia
Productivity
Collateral Design
Digital Training Workshops
E-waste Management
Project Management